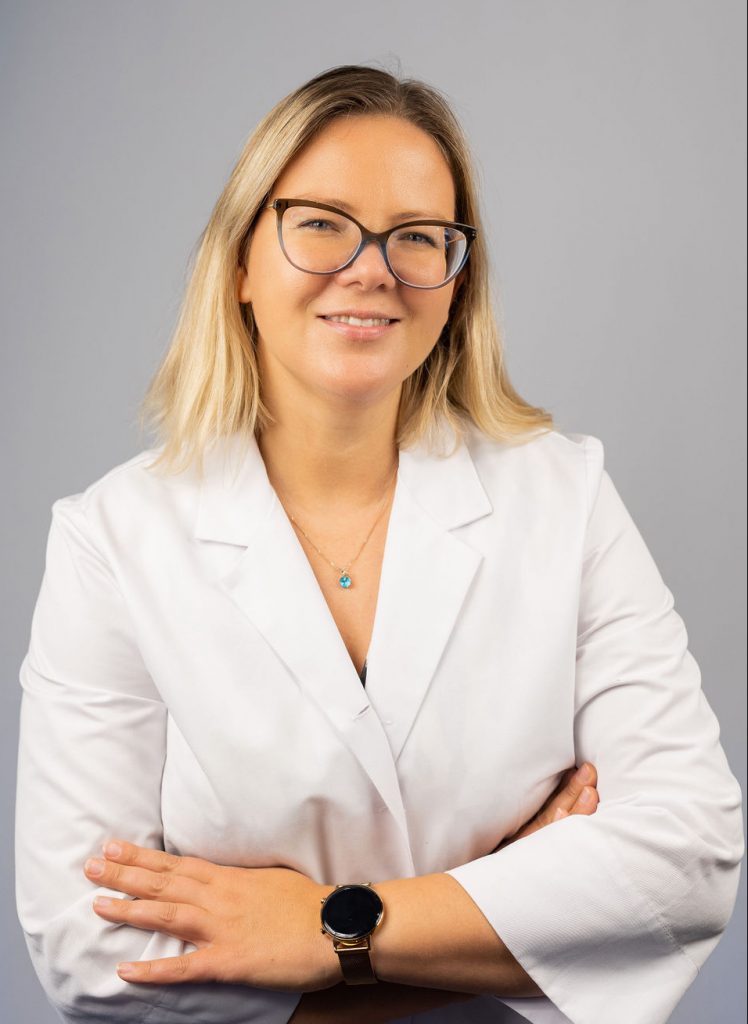 Languages:
Latvian&nbsp/&nbspRussian&nbsp/&nbspEnglish&nbsp/&nbsp
Zvaune Linda
Algologist
Neurologist
Education:
Riga Stradiņš University, neurologist, 2015
Riga Stradiņš University,  algologist, 2016
Experience:
Jurmala Hospital since October 3, 2016.
Riga Eastern Clinical University Hospital, inpatient "Gailezers"
Health Center 4 and Health Center MFD Pārdaugava
Vivendi Headache Center
Interned:
Germany, Ev. Unna Hospital, prof. Zaza Katsarava Department of Neurology, specialization in headache treatment.
Specializes in:
Diagnosis and treatment of headache, diseases of the central and peripheral nervous system, chronic pain, including back and joint pain, oncological pain.
Associations:
Latvian Association of Doctors
Latvian Society of Neurologists
Latvian Pain Research Society
International Headache Society