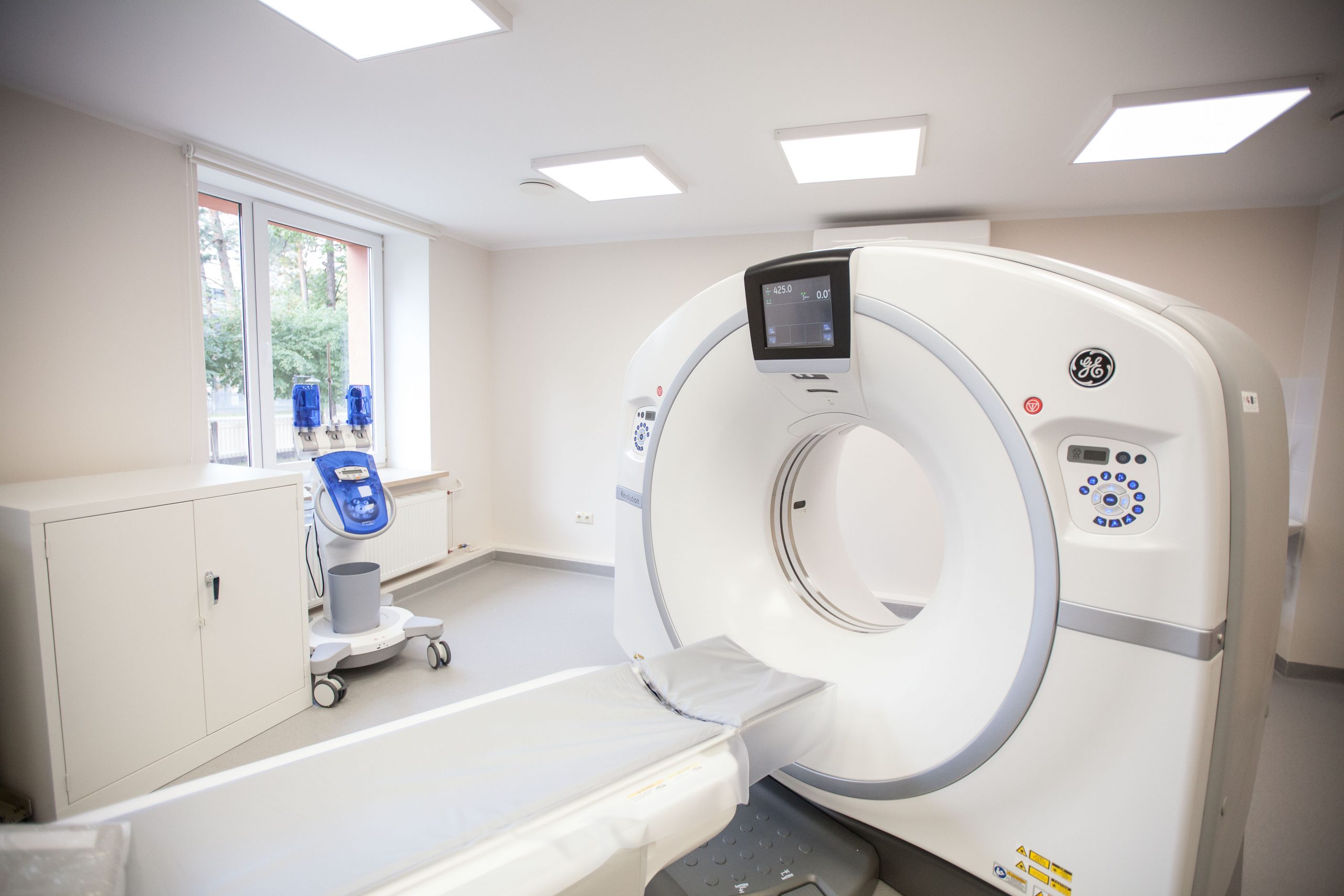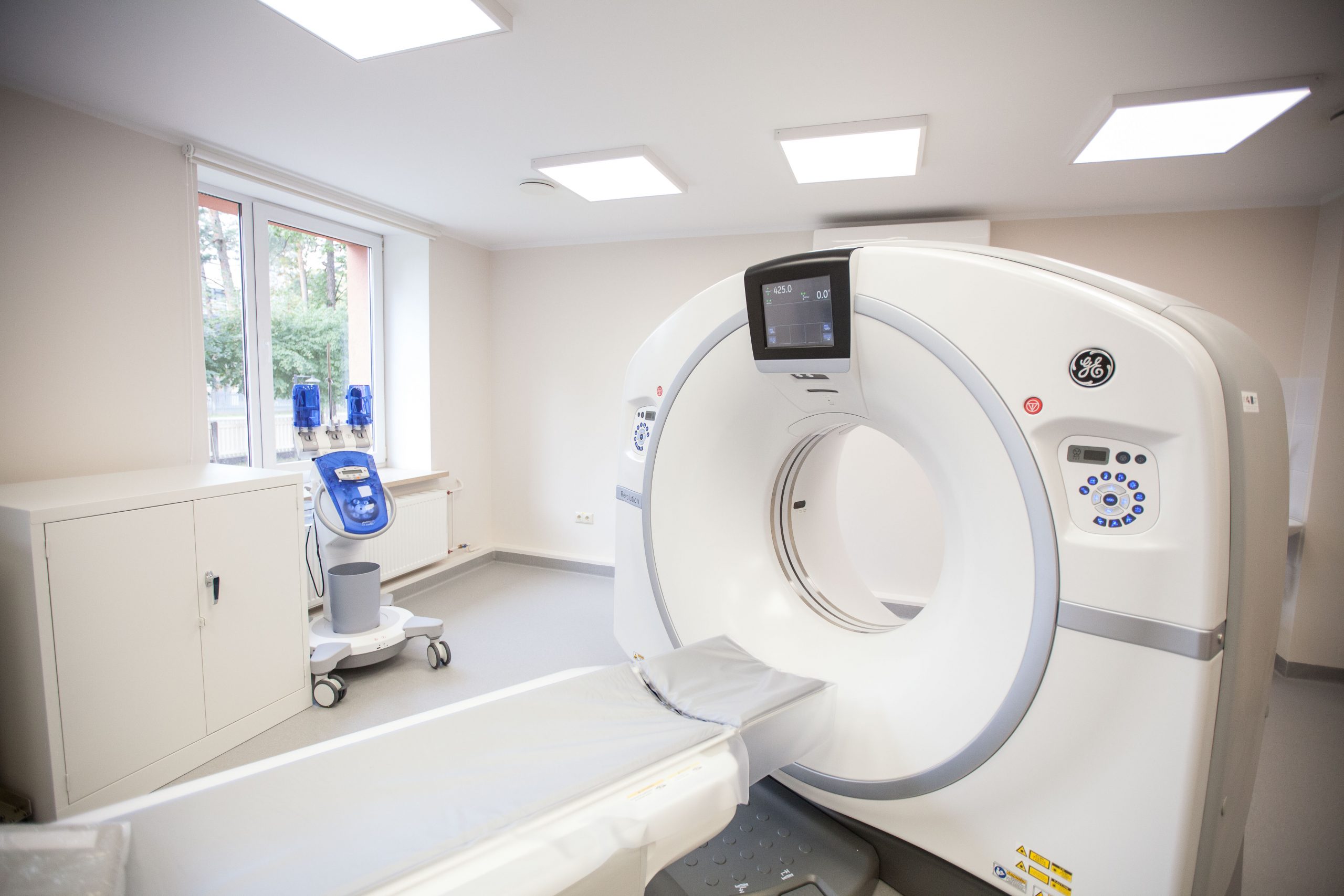 The Diagnostics Unit has been renovated and modern equipment has been purchased
Jūrmalas slimnīca  has renovated the premises of the Diagnostics Unit in line with modern requirements and has purchased modern computer tomography and digital x-ray equipment.
The premises of the Diagnostics Unit and the laboratory were renovated using the financial resources of the hospital. The digital x-ray equipment and the new computer tomography machine were purchased under the "Improvement of healthcare infrastructure and accessibility of services at Jūrmalas slimnīca LLC" project (project No. 9.3.2.0/18/I/006) funded by the European Regional Development Fund (ERDF). The aim of the project is to improve the availability of quality healthcare services for patients at the Jūrmalas slimnīca LLC hospital, particularly for people at risk of social and territorial exclusion and poverty.