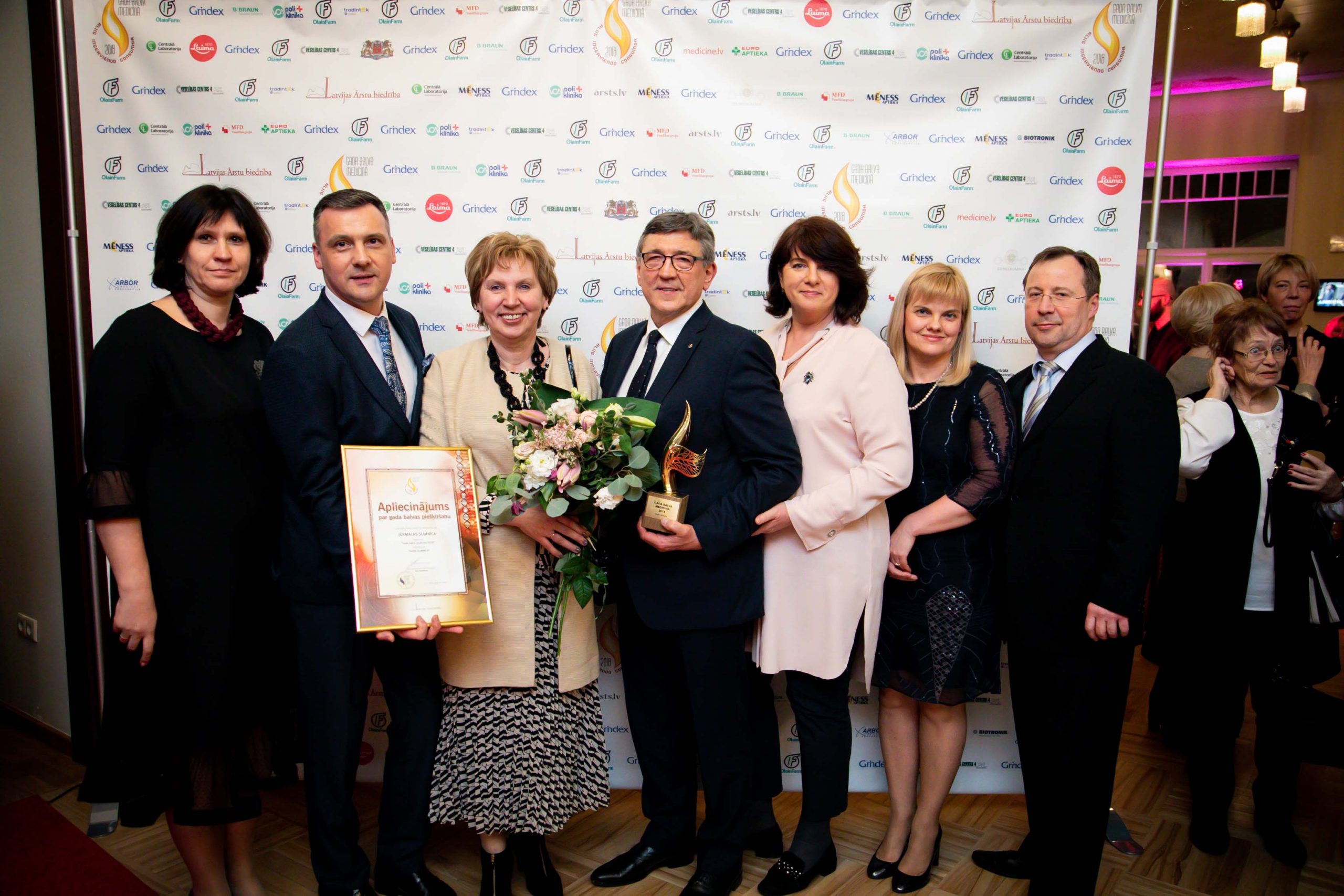 Jūrmalas slimnīca hospital receives the title "Hospital of the Year 2018"
"Annual Medicine Award 2018" presentation ceremony organised by the Latvian Medical Association for the ninth year in a row.
This year, the title of the hospital of the year went to the Jūrmalas slimnīca hospital, which is among the smallest hospitals in Latvia, but it has developed into a multi-profile and emergency care facility and provides healthcare services to patients from all over Latvia. Last year, more than five thousand patients were treated and almost two thousand operations were performed at the Jūrmalas slimnīca hospital. In addition to the daily surgical operations, the hospital has also developed its cosmetic and plastic surgery services. Patient well-being is the main objective of the Jūrmalas slimnīca hospital, and this is achieved 24 hours a day, 7 days a week.
The Obstetrics Department of the Jūrmalas slimnīca hospital has become very popular and it is the 3rd largest department in terms of the number of deliveries in the country. The hospital received the status of a Baby-friendly Hospital in 2005, but, in 2015, the Obstetrics Department of the Jūrmalas slimnīca hospital received the Quality Award of Latvian Healthcare Facilities!
The hospital has been extended and modernised several times; the hospital renovation project funded by Jūrmala municipality and European funds was finished in 2015 — the renovation included one surgery department with two operating theatres, premises for general practitioner practices and consultation rooms and the Obstetrics Department and other premises were extended as well.