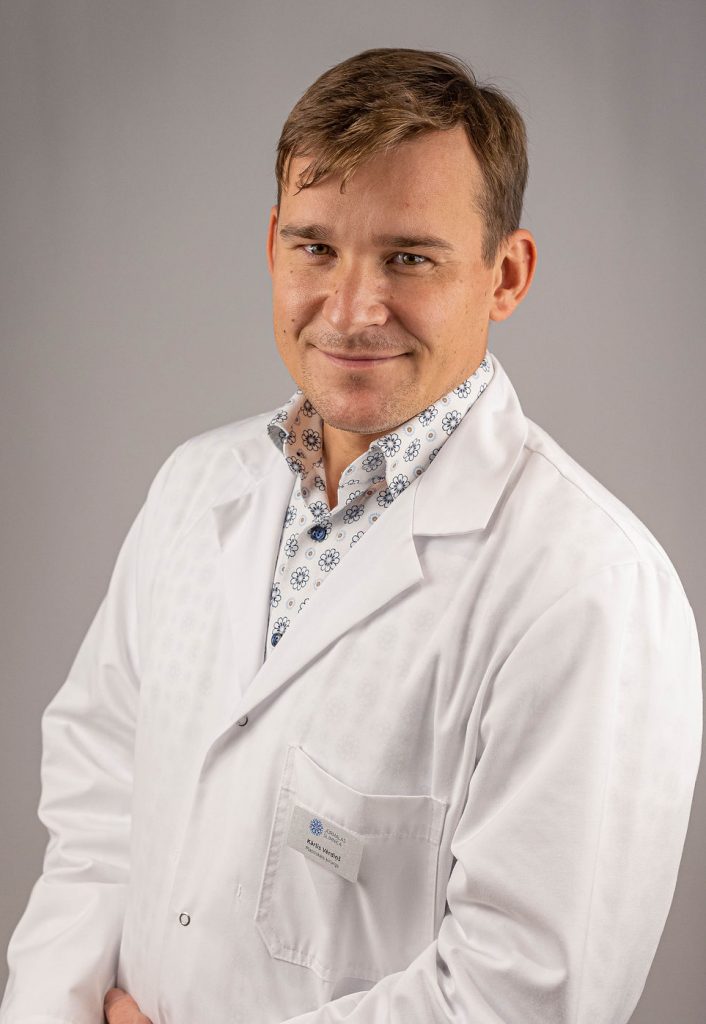 Pricelist:
Languages:
Latvian&nbsp/&nbspRussian&nbsp/&nbspEnglish&nbsp/&nbspSwedish&nbsp/&nbspNorvegian&nbsp/&nbsp
Verdins Karlis
Plastic surgeon
Surgeon
Education:
Rīga Stradiņš University (RSU), 2009. RSU residency in General Surgery, 2011. RSU, Norwegian University of Science and Technology (NTNU), residency in Plastic Surgery Specialty, 2014.
Specializes in:
Body aesthetic and reconstructive microsurgical operations. Injections (hyaluronic acid, botulinum toxin).
Associations:
Latvijas Plastikas ķirurgu asociācija
International Confederation of Plastic Reconstructive and Aesthetic Surgery (IPRAS)
Latvijas Ārstu biedrības biedrs
Latvijas Estētiskās Medicīnas asociācija
Latvijas rokas un mikroķirurģijas asociācija – kandidāts.